Turn to us for a clothes shopping experience in the Charlotte metro area that you won't soon forget and will love to repeat often.
We go to fast food restaurants for a quick meal and convenience stores for grabbing a few necessities quickly, but one thing that shouldn't be done in a hurry is clothes shopping. You may get lucky and find something in a few moments, but let's be honest– those are the things sitting in the back of your closet because they didn't end up working out after all. When you truly want a wardrobe that meets your needs, clothes shopping at a specialty store with style consultants to help is the way to go.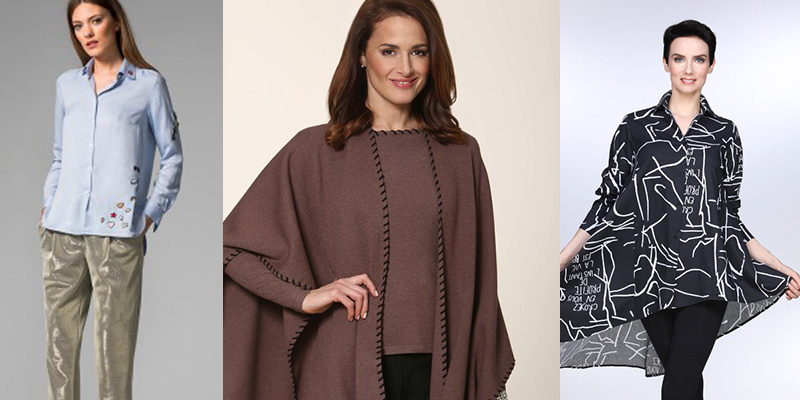 That is why, here at Tally Ho Clothier, we offer a clothes shopping experience that is geared toward results and happiness– not speed. We want you to enjoy yourself and be confident that your ensemble fits well and looks great on you. Our sales associates serve as style consultants to work with you to get the overall effect you desire. Our customers range from young contemporary to the sophisticated woman and all ages in between, but even if you aren't quite sure what style suits you best, we can help.
Visit our store for the latest trends!
We take pleasure in putting together a wardrobe or ensemble that fits the occasion, whether that is everyday wear, formal wear or heading off on vacation. We update each season so you are assured of being dressed in the current styles suitable for each season of the year. You'll also find plenty of classics that will be mainstays in your wardrobe.
Your clothes shopping experience here goes beyond the sportswear, dresses and other clothing. We also offer jewelry, scarves, and more to complete each ensemble perfectly. Your hunt for style ends here, so leave the hectic schedule behind for a bit and stop by for a relaxing and rewarding clothes shopping experience you won't soon forget and will love to repeat often.
---
At Tally Ho Clothier, we are the perfect place to go for clothes shopping if you live in Charlotte, Gastonia, Huntersville, Mooresville, Denver, Davidson, or Lincolnton, North Carolina, as well as Spartanburg or York, South Carolina.