You'll leave our shop knowing your clothes shopping experience was a huge success.
Here at Tally Ho Clothier, we believe that going clothes shopping should be an enjoyable and rewarding experience. When you are looking to make an addition to your wardrobe or fill your closet with the newest clothing trends, you deserve special attention and an ultimate selection of fine apparel to choose from.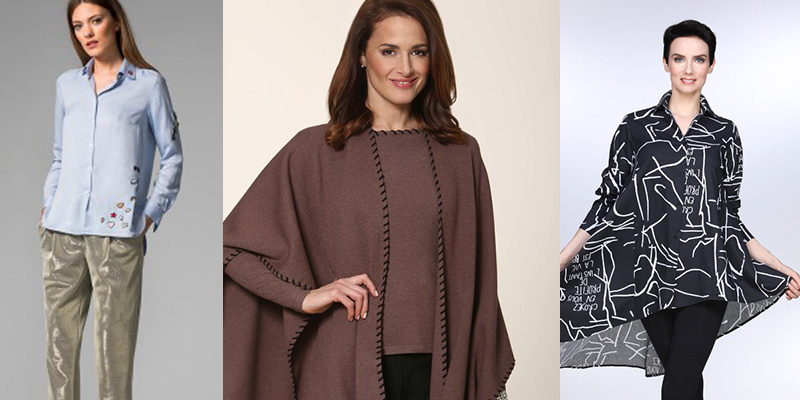 Our customers from the Spartanburg, South Carolina area range from the young contemporary to the sophisticated woman and all ages in between, sharing one common attribute: a taste for style. If you are not assured of what your personal style is, there is no need to fret. Our knowledgeable staff takes pleasure in helping our clients build wardrobes that transition from casual to formal, from season to season, and from destination to destination for a successful clothes shopping excursion.
Our sales associates serve as style consultants to assist you with updating your wardrobe, not only with cocktail dresses, sportswear, and other women's apparel, but also the jewelry, and other accessories needed to complete the outfit. We make every effort to make your day of clothes shopping something you'll want to repeat the next time you need assistance pulling together the perfect wardrobe. We are confident you'll enjoy yourself and leave knowing your clothes shopping trip was a huge success.
If you have any questions about what it is like to go clothes shopping at our boutique, don't hesitate to contact us. We look forward to seeing you whether you are shopping for yourself or for a gift for a special woman in your life.
---
At Tally Ho Clothier, we are the perfect place to go for clothes shopping if you live in Charlotte, Gastonia, Huntersville, Mooresville, Denver, Davidson, or Lincolnton, North Carolina, as well as Spartanburg or York, South Carolina.