We believe that shopping at a clothing store in the Huntersville area should be an exceptional experience.
How did you feel the last time you went to a clothing store in the Huntersville, North Carolina area? Did you find what you were looking for? Were you able to put together the perfect ensemble? Did you get personalized attention from an in-house stylist? If you didn't and you want the next experience to include all these things, come see us at Tally Ho Clothier.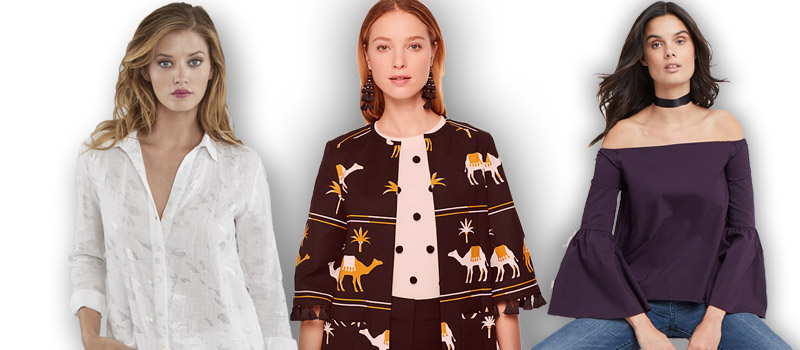 We opened our doors in 1985 as the most beautifully appointed ladies' specialty clothing store in the area. Since that time, we have become a shopping haven for women across North and South Carolina who want the special attention and assistance to add to their wardrobe, put together a full wardrobe, or accessorize to complete the look of one or more outfits. Whether your design style is contemporary, sophisticated, something else, or you aren't quite sure, you can count on our style consultants to update your wardrobe perfectly.
Come visit us to find great deals and quality items
What You Can Find at Our Clothing Store
At Tally Ho Clothier, we believe it is helpful to know what to expect from a clothing store before you actually go there, so we want to share a bit with you about what we have to offer. It isn't enough to state that you can put together the perfect ensemble or wardrobe – we want you to know what that means. Here are the various items you can find at our clothing store, as well as additional considerations as to why we think you'll find us to be a better choice than other places in the Huntersville, North Carolina area.
Cocktail Dresses- Don't despair if your husband calls you from the office to tell you about a dinner invitation from his boss or an important client. We have the appropriate dresses for the occasion so you can be confident you are dressed to impress!
Dresses- Not all dresses need to be worthy of a black tie event. For those who need a dress for less formal occasions, know that we update our inventory to keep up with fashion trends so you always look your best wherever you go.
Women's Jewelry- Our stylists are happy to help you choose jewelry that goes well with your ensemble and fits your personality and style.
Scarves- A scarf can be the perfect addition to an outfit to add variety and style. You'll find a wide selection to choose from at our clothing store.
Women's Sportwear- Our clothing store has everyday pants and tunics that are ideal for errands and occasions where you want to look nice but don't need to wear something formal.

Our sales associates are also quite helpful when you are looking for the perfect present for that stylish woman on your gift list. With our wide range of clothing options, updated each season, and accessories, including jewelry, and scarves, we are confident your recipient will think you hung the moon!
We believe that shopping at a clothing store should be like going to a spa. You should be there as much for the experience as the purchase itself. We make customer service and satisfaction a premier priority, so you will leave with the perfect ensemble that gives you confidence and makes you smile. Stop by soon and see what makes us an exceptional clothing store.
---
At Tally Ho Clothier, our clothing store serves residents of Charlotte, Gastonia, Huntersville, Mooresville, Denver, Davidson, and Lincolnton, North Carolina, as well as Spartanburg and York, South Carolina.
Similar Services We Offer: