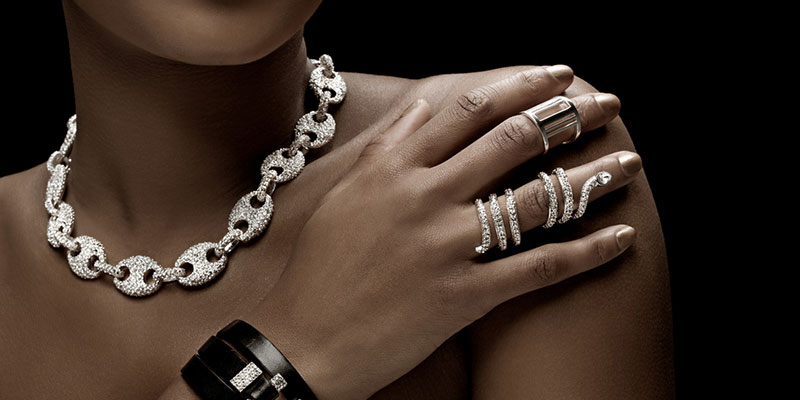 If you are like most women, you love jewelry and have fun keeping up with all of the latest fashionable trends in women's jewelry. If this sounds like you, you are in luck! In the article below, our women's jewelry experts have outlined some of today's most popular trends.
Women's Jewelry Trend #1: Bright Colors
Women's jewelry trends in the last few years have centered around simple silver and gold pieces. This year, however, bright and bold jewelry has turned heads on the runways. Pick your favorite color (or multiple colors) and have some fun with your next jewelry purchase.
Women's Jewelry Trend #2: Pearls
A classic is back, and pearls can be found in everything this year from women's jewelry, to hair clips, headpieces, to buttons, and more. Our current favorite way to wear this trend is to add a classic pearl necklace to your favorite casual t-shirt.
Women's Jewelry Trend #3: Oversized Chains
A chain necklace is a very versatile piece of women's jewelry because it can come in so many different styles and be worn in so many different ways. Trendsetters beautifully layer their oversized chains with other necklace styles, while others opt for chains that don a pendant or stone. Whatever way you wear it, you cannot go wrong with an oversized chain necklace.