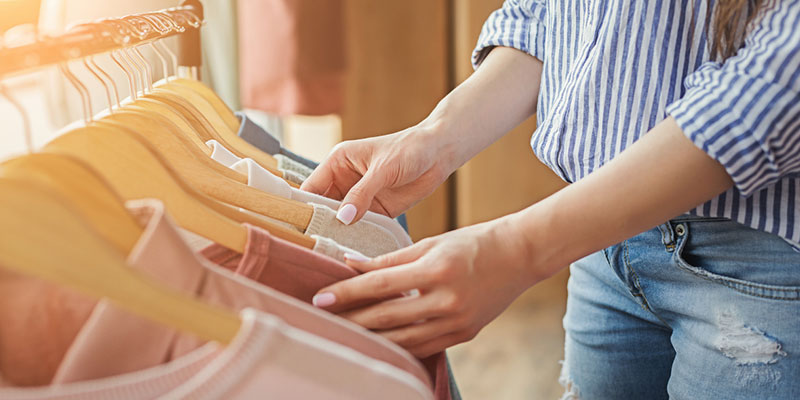 If enjoy clothing shopping, listen up! Today, our team of experts has listed the top three clothing shopping mistakes made by consumers. If you want to learn how to shop like a professional, save some money, and avoid common shopping mistakes, keep reading.
Clothing Shopping Mistake #1: Not Choosing the Right Store
You might miss out on some of the key benefits of clothing shopping if you don't choose the right store for your needs. Shopping online or at a huge store may seem like it will save you time or money, but you will miss out on the benefits of personalized service and unique items. Choosing a smaller shop with staff who really care about fashion and offering superior service will help you leave with items that truly fit your size, shape, and personal style. Shopping at a smaller boutique is also a lot of fun!
Clothing Shopping Mistake #2: Not Reading the Return Policy
Many shoppers will buy something, and then decide that it was not the right purchase for them. Unfortunately, many shoppers go to make a return and find that they did not thoroughly read the fine print. Return policies vary greatly from store to store, so ensure you know the return policy prior to purchase.
Clothing Shopping Mistake #3: Not Shopping Local
Some of the very best quality, styles, and prices for clothing can be found at locally owned shops. If you are clothing shopping in the Charlotte metro area, come check us out today at Tally Ho Clothier.