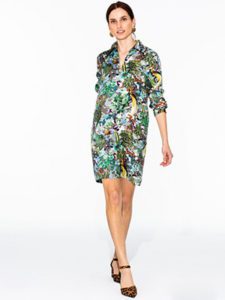 Is there that one classmate, woman in your book club, or member of your congregation who always seems to have her own unique sense of noticeably tasteful fashion? Have you gotten up the courage to ask her where she gets all of the nice dresses from? Well, if you haven't asked her yet, she'll probably tell you that she shops for dresses at a local boutique when you do finally ask.
Now that you know the secret to getting consistently fabulous dresses for women for any occasion, it's time to add them to your own wardrobe. Like many of us, you may love a new style until you see it on yourself and then you may realize selecting the right dresses can be harder than it looks. Our boutique's fashion consultants are ready to help you sort through the many dresses available for women to find the one that not only fits your body in a flattering way but fits your personality comfortably, too.
Keeping track of the options out there can be daunting, but our owner at Tally Ho Clothier has a passion for it! She travels to New York City multiple times a year to select fashions in dresses for women for every occasion, location, and boutique personality. We have been clothing women in the Gastonia, Charlotte, Shelby, Rock Hill, and other areas of the Carolinas for over 30 years now and we know a thing or two about selecting just the right dresses for each woman.
Contact us today and we'll be glad to help to meet your needs. We do alterations and shipping. You'll find nothing wanting in the kind of customer service our unique clothing boutique can deliver to your door!