It can feel stressful searching for cocktail dresses and looking for the perfect one. There are many, many dresses to choose from, and the choices can feel overwhelming. We want your shopping experience to be fun, stress-free, and of course, end with finding the perfect dress for your upcoming event. Below are our tips for how to best navigate purchasing cocktail dresses.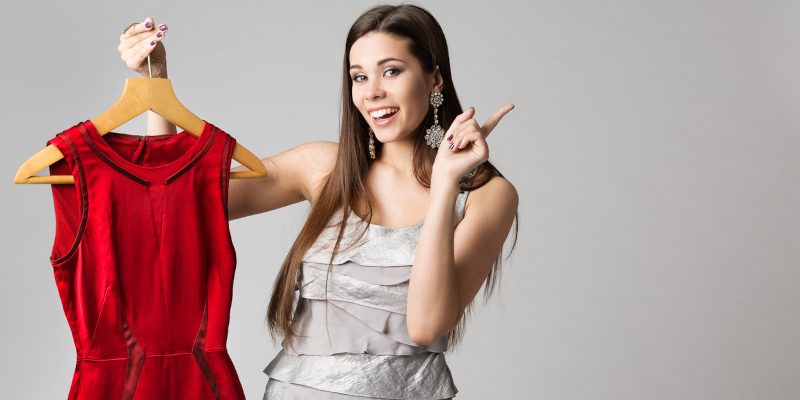 Nothing Too Revealing – This tip does depend on the event, but the general rule is don't wear anything you wouldn't want your boss to see you in. Keep the hemline and neckline appropriate for the event you are attending.
Trousers May Be an Option – Sleek and fashionable trousers are usually a fabulous option to wear when cocktail dresses are being requested. If you aren't sure how to make trousers appropriate for a cocktail party, then ask one of our trained and expert sales associates to help you achieve the flawless look.
Go Wrinkle-Free – It is never okay to show up to any event with wrinkles in your dress. Do not forget to have your dress streamed before your important event.
Don't Forget the Clutch – Do not try to bring an oversized purse or bag to a cocktail event. It will not look good and will likely clash with your beautiful cocktail dress. Bring a clutch or mini bag instead. There are many colors, materials, and shapes to choose from for your clutch or mini bag. If you are unsure about which to choose, then please ask one of our sales associates. They are well-trained and can be very helpful in completing your look.