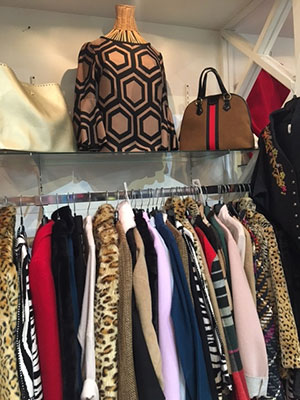 Shopping in general should always be enjoyable, but shopping at a boutique like ours at Tally Ho Clothier should be memorable. Our boutique is well-stocked with fashionable clothing, designs, and outstanding accessories to pair with any outfit you find in our store.
Here are a few tips on how to make the most of your visit to our local boutique:
Utilize Our Fashion Consultants: Our goal is to help you find the best outfit that will fit your style and accentuate your figure and charms. Rather than filtering through the clothing choices on your own, you can utilize our fashion consultants and store associates to help you find something that will make you look and feel absolutely beautiful.
Have an Occasion in Mind: We have formal wear, day wear, and clothing for any season or occasion. It's usually easiest to navigate our local boutique when you have a specific occasion in mind, but you can also enjoy simply browsing our selection just to enjoy the general shopping experience.
Don't Forget the Accessories: No outfit is complete without accessories. You can choose from our selection of necklaces, earrings, scarves, and more to complete your new outfit.
The doors to our local boutique have been open since 1985, and we are always happy to see our loyal customers leave with smiles on their faces after their wonderful shopping experience. You can stop by to check it out for yourself any time.