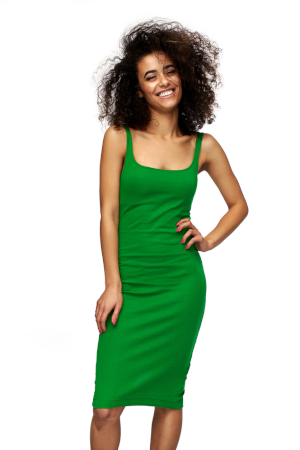 Finding dresses for women at any store can be difficult. Many stores do not carry very many options, which can be very frustrating. You want a dress that is not only perfect for the occasion where you need to wear it, but also comfortable and helps you feel good and look good. A great dress can boost your confidence and make you feel good in your own skin. Finding a place to buy the dress can be difficult, but there is always hope. You should look at a local women's boutique. They have great options for women of all ages.
The key to finding great dresses for women is to find a place that has a good variety of dresses. That way, you can try on different styles to see what looks best with your body type. Dresses do not fit everyone the same, so when you find the right fit, you will be able to find something that you look amazing in. Whether it is a casual dress or something to wear at a formal party or event, you should feel comfortable and confident in the dress. When you feel like you look great, it can give you a great confidence boost and help you feel good about yourself. The perfect dress really makes all the difference, and once you find it, you will love wearing it.
At Tally Ho Clothier, we have a wonderful selection of dresses for women. We have many different styles and designs, and we can help you find something that will fit perfectly with your body type. We have dresses that are casual, formal dresses, and everything in between. Whether you are looking for a cocktail dress or a dress to wear to the office, we can help you find something that you will love. We also offer a great selection of jewelry to complete your outfit.