There are many different ways to get a great experience at a women's boutique. Any clothes shopping experience will be superior there to one at a national chain because of the personal attention and in-store styling services they offer. This still leaves you various options when it comes to customizing your shopping trip. Here are a few different ways to shop at a women's boutique: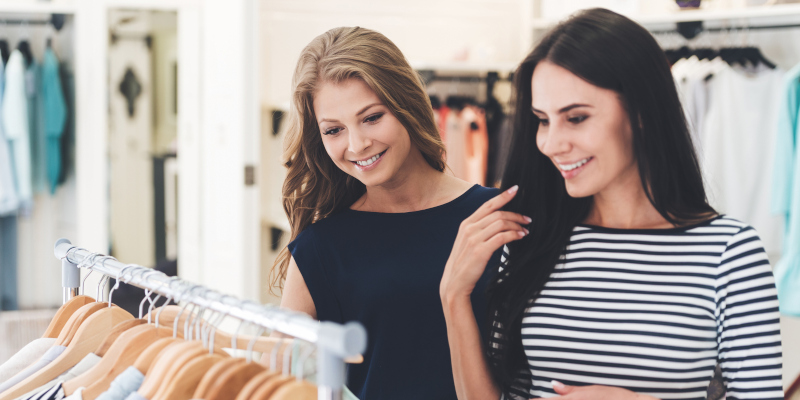 Shop for an event- You could head to the women's boutique when you need a new outfit, such as for a business cocktail party, wedding, vacation, or holiday party.
Shop for the season- Refresh your wardrobe each season with the newest trends and styles with a trip to a local boutique. You can also pick up some accessories to go with your older outfits to jazz them up a bit.
Shop for a makeover- It is always fun to reinvent yourself now and then. For example, if you've been on a neutral color path for years, you might want to supplement your wardrobe with some fresh new colors. Or vice versa!
Shop with a friend- It's always nice to have company when clothes shopping, so you can bounce ideas off each other, and you'll both get guidance from a talented retail professional, making it a nice girls' day out.
Shop for a pick-me-up– A women's boutique is a great place to go when you need to get a smile back on your face after a hectic week. You've heard about "retail therapy," right?
At Tally Ho Clothier, our team is ready to help you shop in whatever manner suits your needs at the time. Just let us know what you want to accomplish, and we'll help you pull together the outfit or wardrobe that has you looking and feeling great. Stop by today for the ultimate clothes shopping experience.