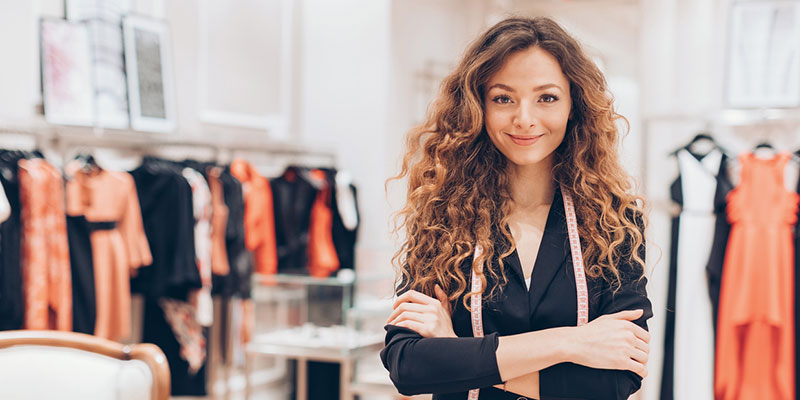 Department stores have been a part of the American retail scene since 1825 and have remained popular ever since. Where once department stores were something of a novelty and were known for their luxurious shopping experience, today's big box stores are all too common, and you'll find few people genuinely excited to do their shopping there. If you find the clothing selection in big box stores repetitive and uninspiring, we at Tally Ho Clothier recommend that you branch out to your local boutiques to find the unique items you deserve. In this article, we'll go over some of the advantages of shopping at a local boutique vs. a big box retailer.
Unique Style- As mentioned, one of the biggest advantages of a local boutique vs. a regular department store is that the boutique will offer unique items that you can't find anywhere else. Here at Tally Ho Clothier, we know you have your own personal style, and you deserve to be able to show that off—how can you display your uniqueness when your clothes are from the same lines as thousands of other people's clothes? If you want to express your own individual style, local boutiques are the way to go.
One-on-One Consultations- Another benefit of shopping at a small local boutique like ours is that you'll receive more personal, one-on-one attention from the staff. Our team wants to help each of our clients look and feel beautiful, and we will gladly take the time to get to know you and your style in order to make the best recommendations. Big box retailers are typically understaffed, which means the staff members don't have the same freedom to give you that time and attention.
Support Your Community- If you're not convinced by the possibilities of more unique selection and personalized recommendations from our staff, allow our team at Tally Ho Clothier to present one last argument in favor of choosing a local boutique, which is that you'll be supporting your local business community. When you shop at local businesses, that money stays in your community, helping support the boutique staff, their designers, and many other people involved in the process. It also means that the boutique can grow, expanding its selection further to bring you even more high-quality, beautiful clothes to choose from.