When it comes to women's jewelry, everyone can find the trends that best accentuate their unique style. Whether you prefer for your jewelry to subtly complete your look or be the focal point, here are six women's jewelry trends you need to know about: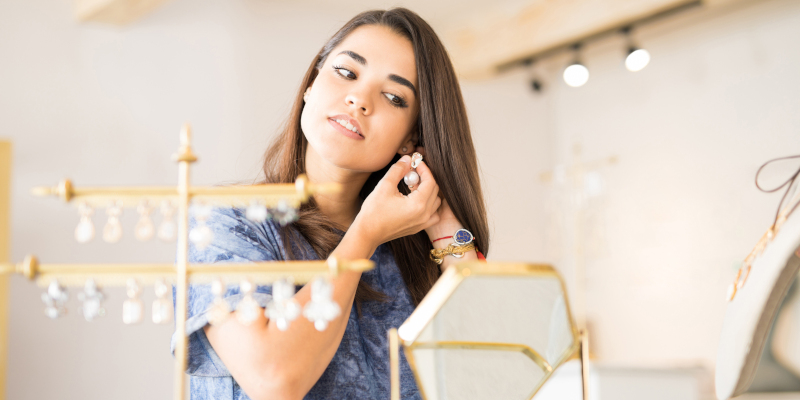 Jewelry Stacking – Any jewelry piece can be stacked and layered to mix textures that combine into a cohesive statement. Jewelry stacking allows for endless combinations and creativity while finding new ways to wear your existing pieces.
Metal Mixing – No need to ensure you're wearing matching metals. Experiment with pairing gold, silver, and rose-colored bands and chains. Metal mixing opens up your jewelry options to an array of new possibilities to freshen up your style.
Cuff Bracelets – Chunky or slim, textured or sleek, cuffs are fun statement pieces for any occasion.
Colorful Gems – Bright colors in single gems and multi-gem clusters alike add fun and flare to any outfit. Add a pop of color this season with vibrant gemstones.
Long Drop Earrings – Long is the name of the game for on-trend earrings. The right long drop earrings can create a look that stays chic from day to night.
Simple Elegance – Simple chains, bands, and single-stone settings remain in fashion. If you prefer an understated style, pared-down pieces will keep your look elegant and on-trend.
Whatever your taste, there is something for everyone to love about women's jewelry trends right now. One jewelry trend never changes: Bring your own personal style to your collection, and you'll ensure the perfect accent for every look.