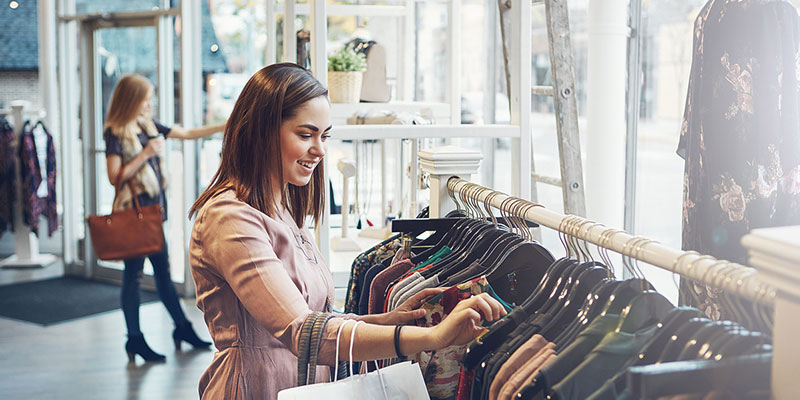 Here at Tally Ho Clothier, we understand that every woman wants to look her best. However, we also understand that most women lead busy lives that leave little time for clothes shopping. Our team wants to help you have a satisfying and fruitful shopping experience, so in this article, we'll be going over some effective strategies for getting the most out of your next shopping excursion.
Check Out the Whole Store- Many clothing stores are arranged by collection and brand rather than by the type of clothing item, so chances are that you'll be able to find something that could fulfill your basic needs as soon as you walk in. However, we recommend scanning the whole store, as viewing the whole selection available lets you find the best options for your needs.
Check Quality- Another thing to keep in mind when clothes shopping is that it's better to build a long-term wardrobe than to buy fast fashion pieces that you'll have to replace after washing several times. Because of this, we at Tally Ho Clothier recommend checking every item's quality before you buy–is the fabric sturdy? Are the seams well-made and the zippers finished properly? Asking these and similar questions will give you a better sense of how much wear you can expect to get out of a garment, and thus how wise of an investment it is.
Check Fit- Of course, even if a garment is well-constructed, that's no guarantee that it will fit you well. In addition to checking the quality of the fabric, we recommend trying every potential purchase on to see how it fits your body vs. the mannequin. Seeing how something fits you before buying is one of the main reasons doing your clothes shopping in person is a better idea than doing it online. If you want assistance finding pieces that will flatter your body type, you can turn to our team for our expert advice and recommendations.