Many women love clothes shopping, but it can be hard to pinpoint exactly the reason why. It isn't necessarily the excitement of spending money on yourself that makes it so much fun, so we decided to create a list of benefits that make clothes shopping so enjoyable.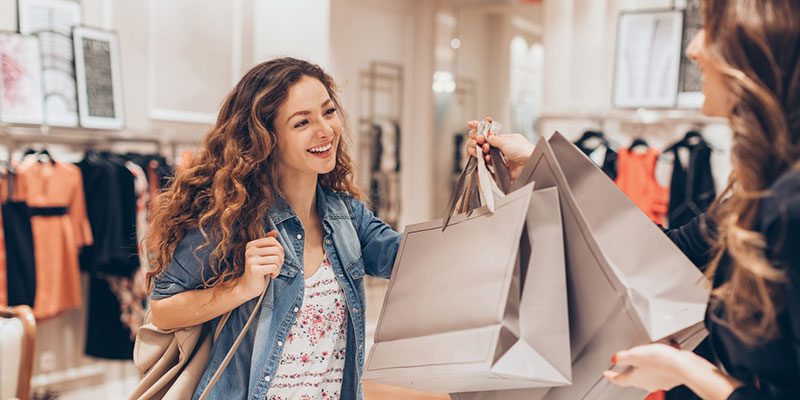 Here is a list of benefits of clothes shopping:
Confidence Booster: When you find the right store to shop at with quality associates, you can find a real boost in your self-confidence as you go clothes shopping. Even if you struggle with your self-image, finding styles that accentuate your attributes can help you feel beautiful again and feel comfortable in your own skin, no matter your size or stage in life.
Social Experience: The best way to go clothes shopping is with a friend. You can create a certain kind of bond as you find the perfect look. Even if you decide to shop on your own, you can still enjoy the social experience as you talk with the shopping associates to find just the right outfit.
Just Plain Fun! It doesn't take much to create the perfect clothes shopping experience: a great shop, quality associates, and a good attitude. Once you have everything set for the perfect experience, it will be hard to ignore the amount of fun you're having while shopping. Having fun can also be a great stress reliever.
With so many benefits, it's no wonder that women love to go shopping all the time. Come check out our selection at Tally Ho Clothier to get the most out of your next shopping experience.