Create the perfect look at our local boutique.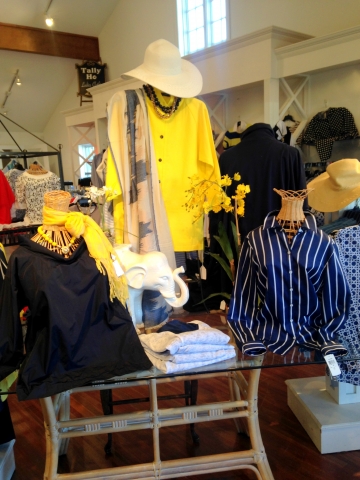 Our local boutique at Tally Ho Clothier has provided women in the Spartanburg, North Carolina area with timeless style for over 30 years. Whether you are looking for new everyday pieces or an outfit for a special occasion, our local boutique provides a variety of options for women of all ages. No matter your size, age, or style preference, you'll find exactly what you need and want!
At our local boutique, we offer fashion-forward styles, quality brands, and a commitment to completely personalized service. The minute you walk through the doors of our boutique, a friendly face will greet you and help you customize your shopping experience based on what you're looking for. We'll also provide personalized style advice, so you walk back out of our boutique with the perfect new additions to your closet.
We realize that no outfit is ever complete without the perfect accessories, so we also offer a wide selection of accessories. We can help you finish off your new outfit with a scarf, hat, or necklace, helping you make a statement whenever you walk out of your house!
Our local boutique wants to help you meet all your wardrobe needs for every occasion! Visit us at Tally Ho Clothier the next time you take a shopping trip in the Spartanburg area and discover our excellent lineup of clothing styles and accessories.
---
At Tally Ho Clothier, our local boutique serves residents of Charlotte, Gastonia, Huntersville, Mooresville, Denver, Davidson, and Lincolnton, North Carolina, as well as Spartanburg and York, South Carolina.